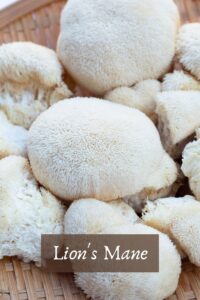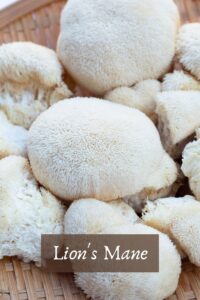 A one-time price of
£0.00
will be added to your order.
✓  Subscribe & Savour for the best value. 
✓  Orders over £20 enjoy free standard shipping.
Beautiful and mysterious, enigmatic and alluring, a visual and tasty treat; our Lion's Mane mushrooms have an unforgettable shaggy icicle-like sculptural appearance and beautifully sweet and rich aroma. Considered a medicinal powerhouse for millennia, cooked Lion's Mane mushrooms impart an exciting, magnificent flavour often likened to tender lobster and aubergine, and a texture similar to succulent, juicy crab. At Deer Manor Gourmet Mushrooms, we are delighted to grow a number of types of Organic Lion's Mane including Lion's Pride, Lion's Beard, Mountain-Priest, Satyrs Beard and Bearded Hedgehog mushrooms. As versatile as it is delicious; Lion's Mane is often used in the vegan and vegetarian communities as a seafood or pork substitute. Cooking is recommended before consumption and with our free app brimming with over 300 recipes, you will never be short of inspiration. Our lion's mane is ideal for making organic tinctures and supplements too.
True to our organic ethos and sustainable roots, our Lion's Mane mushrooms are grown with care in small batches on our estate-based farm in the wilds of South West Scotland. Our processes are all natural and we harvest when taste is optimum - just moments before delivery. The result? A rare treat of a mushroom  grown for your dining pleasure!
--

Please note: Embracing an organic and patient approach, we cultivate mushrooms without the use of chemicals, allowing nature to dictate the pace. This may mean that, on rare occasions, there can be a slight delay in dispatching your order. We will contact you in this eventuality. However, if you have a specific delivery date, event or time requirement, please inform us, and we'll strive to accommodate you.