At Deer Manor, rare birds soar overhead, fish flit in meandering burns, and deer + red squirrels roam. The air is fresh, remote and pure; our processes are patient, unhurried and Soil Association organic, and our mushrooms absorb nothing but the organic goodness that nature intended.
Spores + mycelium harvested from deeply nourishing, tasty mushrooms are extracted, cultured + left to grow in a nutrient-rich, sterile broth.
Takes 3-6 weeks
In sterile conditions, the mycelium-rich broth is mixed with steam-sterilised grain or wild bird seed + placed in warm, dark conditions to colonise.
Takes 5-12 weeks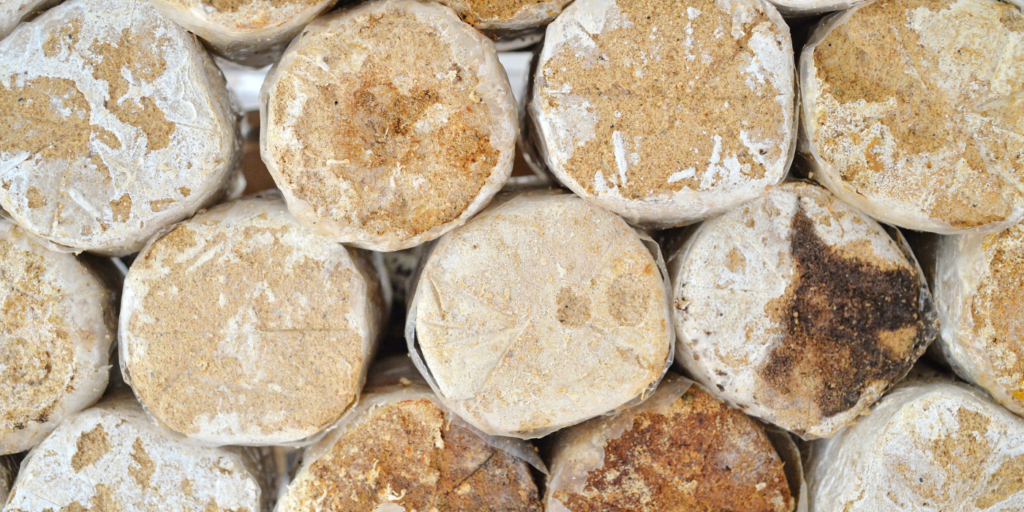 In sterile conditions once more, the colonised grain is mixed with steam-sterilised organic Scottish wheatbran + virgin hardwood sawdust to make logs. These logs are then rested in warm, dark conditions which simulate mycelium colonising underground during summer.
Takes 1-6 months
Once colonised, the logs are shocked out of their slumber + placed in a windy, humid + cool environment. This 'cold shock' simulates autumn + encourages mushrooms to fruit.
Takes 1-12 weeks
Once mature, our mushrooms are harvested by hand and packaged in biodegradable punnets ready for same day dispatch.