Organic Gourmet Mushroom Grow Kit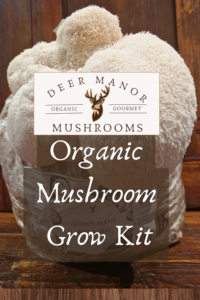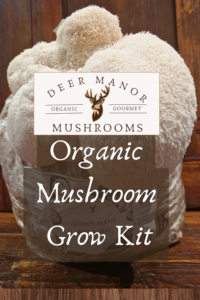 A one-time price of
£30.00
will be added to your order.
Bring the exquisite flavours of renowned restaurants into your home with Deer Manor's Organic Gourmet Mushroom Grow Kits. Grown organically and cultivated with patience in the Scottish wilderness, these kits feature the same premium mushrooms favoured by fine dining establishments and private chefs throughout the UK. Each kit promises over 1kg of bountiful mushrooms, over multiple flushes, over a 6 week period. With straightforward care, simply spray and watch the magic unfold. Elevate your home-cooking experience with the unparalleled freshness and quality of Deer Manor's award-winning gourmet mushrooms, adding a touch of sophistication to every meal.
--

Please note: Embracing an organic and patient approach, we cultivate mushrooms without the use of chemicals, allowing nature to dictate the pace. This may mean that, on rare occasions, there can be a slight delay in dispatching your order. We will contact you in this eventuality. However, if you have a specific delivery date, event or time requirement, please inform us, and we'll strive to accommodate you.